Chicago— Una mujer con nueve meses de embarazo fue a una casa de Chicago porque en Facebook le ofrecieron gratis ropa de bebé, pero en vez de eso fue estrangulada y luego le sacaron el bebé cortándole el vientre, dijeron la policía y familiares.
El bebé estaba en condición grave y los médicos no esperaban que sobreviviera. Tres personas fueron detenidas por homicidio y otros cargos a ser presentados el jueves por la tarde, dijo el portavoz de la Policía Anthony Guglielmi.
El cadáver de Marlen Ochoa-Uriostegui, de 19 años, fue hallado el miércoles detrás de la casa. Su familia la había estado buscando desde que desapareció hace más de tres semanas, organizando operativos de búsqueda, dando conferencias de prensa y presionando a la policía para que informe sobre las novedades del caso.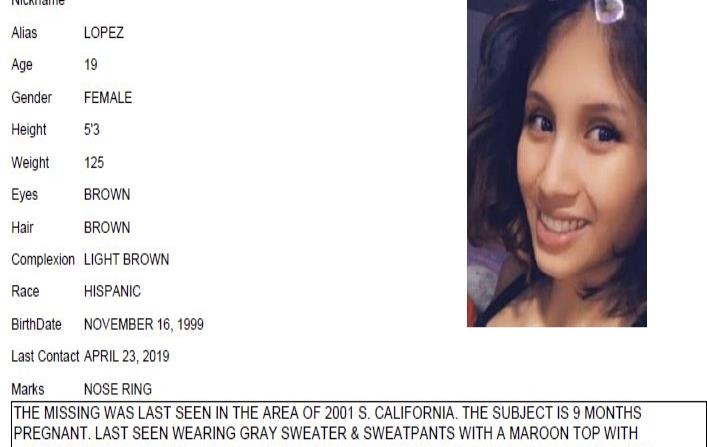 A la mujer embarazada se le vio por última saliendo de la secundaria a la que iba el 23 de abril, el mismo día que se llamó a los paramédicos a la casa ubicada a varios kilómetros de allí, en el Southwest Side, por un recién nacido con problemas para respirar.
"Creemos que la asesinaron, y creemos que el bebé fue removido a la fuerza después de que la mataron", dijo Guglielmi, quien calificó el crimen como "un horrible acto de violencia".
De acuerdo con la televisora WLS-TV, un representante del servicio de emergencias 911 reportó que una mujer de 46 años había llamado para decir que había dado a luz hacía 10 minutos y que el bebé estaba pálido y azul y no respiraba.
La familia de Ochoa-Uriostegui, quien estaba casada y tenía un hijo de 3 años, dijo que una mujer la invitó por Facebook a su casa y le ofreció un coche y ropa de bebé.
"Ella estaba regalando ropa, supuestamente con el pretexto de que a sus hijas le habían regalado ropa y ellas tenían todas estas ropa para niño", dijo Cecelia García, portavoz de la familia.
Source link
Be part of our affiliated companies and receive a 20% discount.
www.onevirtualoffice.com
www.be1radio.com
www.rmcommunik.com
www.beonegroup.ca
Need Help?
Let our experienced staff help with virtual helpdesk. click for details.
Services:
– Laptop and Desktop Repair
– Virus and Malware Removal
– Computer Tune-up
– Remote Assistance
– Data Backup
– Data Recovery
– File Transfer and Sharing
– Hardware Diagnostics
– Antivirus Installation
– Software Installation
– Hardware Upgrades
– New System Setup
– Printer Troubleshooting
-Webmaster,hosting,Logo , Graphic design
-Social media Management
– Networking
– Install Windows Operating System (10, 8, 7, Vista and XP)
Business & Residential Toll Free: 1-800-432-1475 | Direct: (438)488-3296