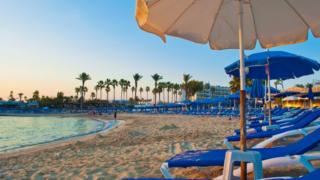 Doce israelíes han sido arrestados en Ayia Napa en Chipre por una presunta violación de una mujer británica, según los informes.
Los medios locales dijeron que se llamó a la policía en las primeras horas de la mañana del miércoles.
La policía chipriota confirmó que se realizaron 12 arrestos y dijo que los sospechosos comparecerían ante el tribunal en Paralimni el jueves por la mañana.
Un portavoz de la Oficina de Relaciones Exteriores dijo que estaba "apoyando a una mujer británica que fue agredida en Chipre y está en contacto con la policía local".
Un portavoz del Ministerio de Relaciones Exteriores israelí confirmó que 12 ciudadanos israelíes fueron arrestados y sus familias notificadas.
The Times of Israel dijo que algunos de los hombres involucrados en el presunto ataque eran menores, y que la presunta víctima tenía 19 años.
Source link
Be part of our affiliated companies and receive a 20% discount.
www.onevirtualoffice.com
www.be1radio.com
www.rmcommunik.com
www.beonegroup.ca
Need Help?
Let our experienced staff help with virtual helpdesk. click for details.
Services:
– Laptop and Desktop Repair
– Virus and Malware Removal
– Computer Tune-up
– Remote Assistance
– Data Backup
– Data Recovery
– File Transfer and Sharing
– Hardware Diagnostics
– Antivirus Installation
– Software Installation
– Hardware Upgrades
– New System Setup
– Printer Troubleshooting
-Webmaster,hosting,Logo , Graphic design
-Social media Management
– Networking
– Install Windows Operating System (10, 8, 7, Vista and XP)
Business & Residential Toll Free: 1-800-432-1475 | Direct: (438)488-3296
Eventos Montreal
conciertos Montreal