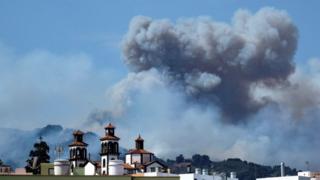 Alrededor de 4.000 personas han sido evacuadas debido a los incendios forestales que arrasan Gran Canaria en las Islas Canarias.
El incendio, que comenzó el sábado, avanza en dos frentes en una zona montañosa de la isla.
Diez aviones y helicópteros, así como unos 700 bomberos en tierra, incluidos 200 del ejército, están luchando contra las llamas.
Los esfuerzos para combatir los incendios se ven obstaculizados por las altas temperaturas, los fuertes vientos y la baja humedad, dicen las autoridades.
"El fuego no está contenido ni estabilizado ni controlado", dijo en una conferencia de prensa el presidente regional de Canarias, Angel Victor Torres.
Se solicitaron asistencia al gobierno central español, agregó.
El incendio comenzó cerca de la ciudad de Tejeda. Se destruyeron alrededor de 1.700 hectáreas (4.200 acres) y se cerraron 11 carreteras.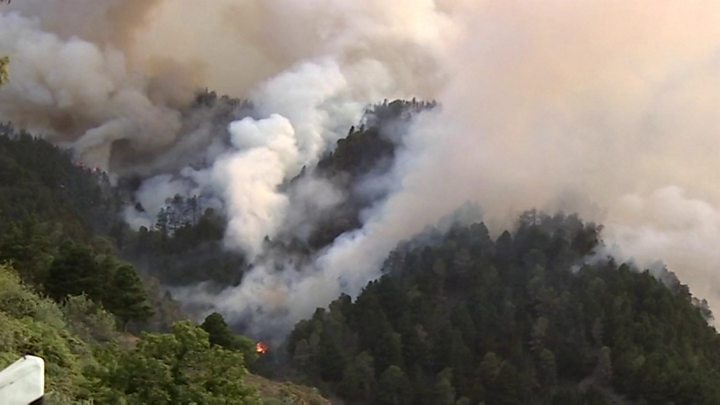 Cientos de personas fueron evacuadas debido a incendios forestales separados en la isla de vacaciones la semana pasada.
Source link
Be part of our affiliated companies and receive a 20% discount.
www.onevirtualoffice.com
www.be1radio.com
www.rmcommunik.com
www.beonegroup.ca
Need Help?
Let our experienced staff help with virtual helpdesk. click for details.
Services:
– Laptop and Desktop Repair
– Virus and Malware Removal
– Computer Tune-up
– Remote Assistance
– Data Backup
– Data Recovery
– File Transfer and Sharing
– Hardware Diagnostics
– Antivirus Installation
– Software Installation
– Hardware Upgrades
– New System Setup
– Printer Troubleshooting
-Webmaster,hosting,Logo , Graphic design
-Social media Management
– Networking
– Install Windows Operating System (10, 8, 7, Vista and XP)
Business & Residential Toll Free: 1-800-432-1475 | Direct: (438)488-3296
Eventos Montreal
conciertos Montreal