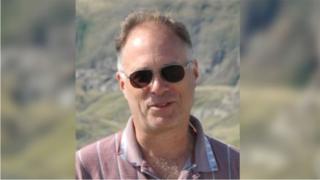 Un trabajador minero canadiense secuestrado esta semana en la nación de Burkina Faso, en el África occidental, ha sido asesinado, según confirman los funcionarios canadienses.
Kirk Woodman fue secuestrado por hombres armados el martes por la noche en una mina cerca de la frontera del país con Níger.
La ministra de Relaciones Exteriores de Canadá, Chrystia Freeland, condenó a los responsables "por este terrible crimen".
Woodman fue el segundo canadiense en desaparecer en Burkina Faso en las últimas semanas.
Source link
Be part of our affiliated companies and receive a 20% discount.
www.onevirtualoffice.com
www.be1radio.com
www.rmcommunik.com
www.beonegroup.ca
Need Help?
Let our experienced staff help with virtual helpdesk. click for details.
Services:
– Laptop and Desktop Repair
– Virus and Malware Removal
– Computer Tune-up
– Remote Assistance
– Data Backup
– Data Recovery
– File Transfer and Sharing
– Hardware Diagnostics
– Antivirus Installation
– Software Installation
– Hardware Upgrades
– New System Setup
– Printer Troubleshooting
-Webmaster,hosting,Logo , Graphic design
-Social media Management
– Networking
– Install Windows Operating System (10, 8, 7, Vista and XP)
Business & Residential Toll Free: 1-800-432-1475 | Direct: (438)488-3296