Luego de que el líder de la Asamblea Nacional de Venezuela, Juan Guaidó se autoproclamara como presidente interino del país, desconociendo al mandatario Nicolás Maduro, los famosos no tardaron en recurrir a las redes sociales para compartir sus reacciones ante la situación que vive el país sudamericano. 
Uno de los primeros en expresar su apoyo a Guaidó fue el presentador venezolano Daniel Sarcos.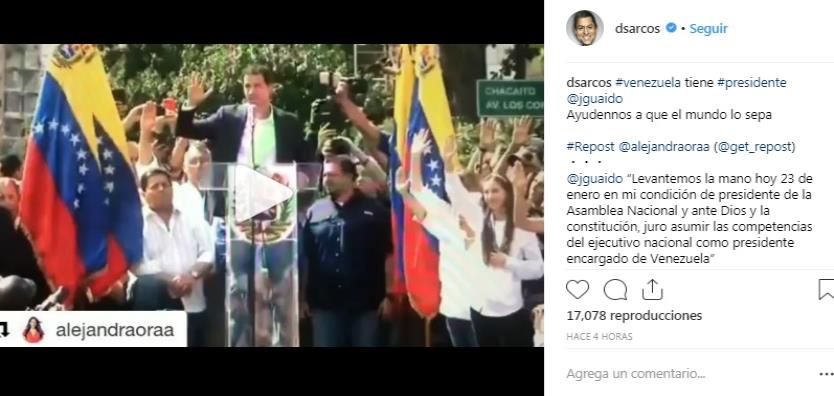 "Venezuela tiene presidente, Juan Guaidó. Ayúdennos a que el mundo lo sepa", posteó el presentador junto al vídeo que muestra el momento de juramentación del presidente interino. 
La actriz venezolana Gaby Espino también expresó su apoyo al mandatario interino. 
"Hoy vuelve la esperanza…! #VenezuelaLibre", posteó la actriz junto a un vídeo que destaca la multitudinaria marcha que se registra en Caracas para desconocer la presidencia de Nicolás Maduro.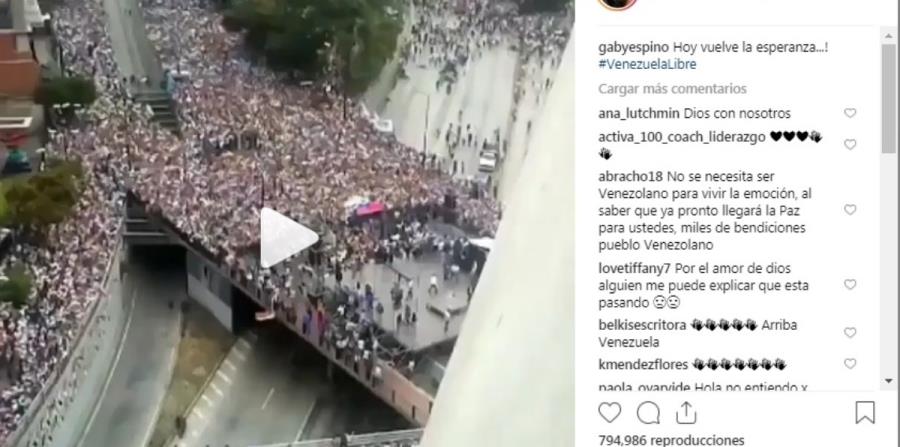 "Libre de pensar lo que quiero. Libre de decir lo que siento. 23 de Enero 2019. #Libertad #NosVemosEl23 #Venezuela #VenezuelaLibre", escribió en su cuenta de Instagram el cantante venezolano Franco De Vita.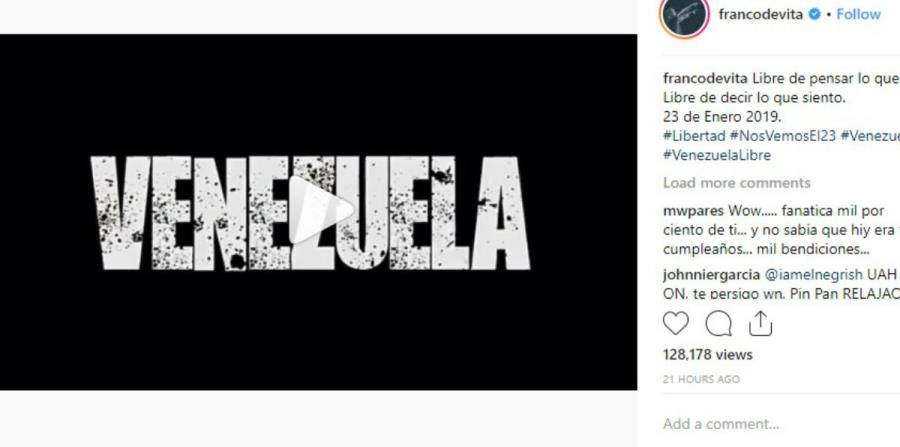 El cantante Chyno Miranda también expresó su apoyo a Guaidó.
"Todos a proteger a nuestro nuevo presidente @jguaido. Ve, Dios te bendiga hermano. Vamos Venezuela", posteó el artista.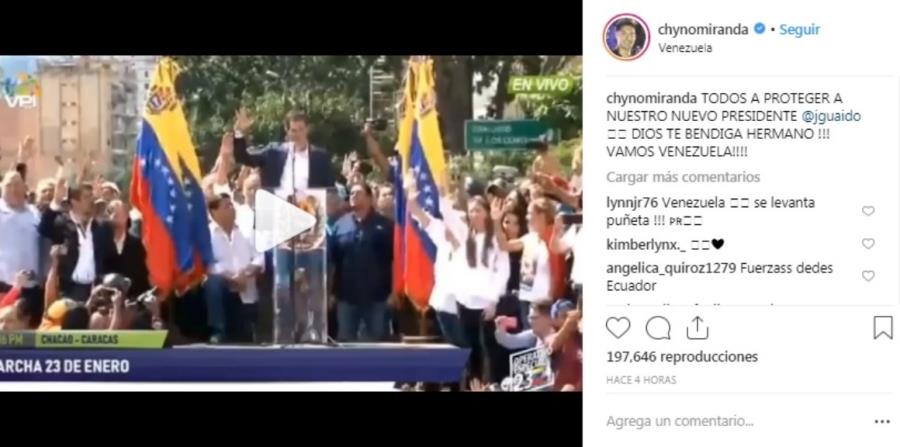 Luis Fonsi demostró su solidaridad con el pueblo venezolano previo a la juramentación de Guaidó.
"23 de Enero. Hoy soy un poquito venezolano. Hoy y siempre me uno a un país que amo tanto. A un país que ha sufrido mucho y merece vivir en paz y tranquilidad. Hoy salen a la calle en búsqueda de libertad. Pienso en los niños, en los ancianos, en la clase trabajadora que solo quiere echar pa' lante'. Fuerza Venezuela, estoy con ustedes", indicó el artista puertorriqueño.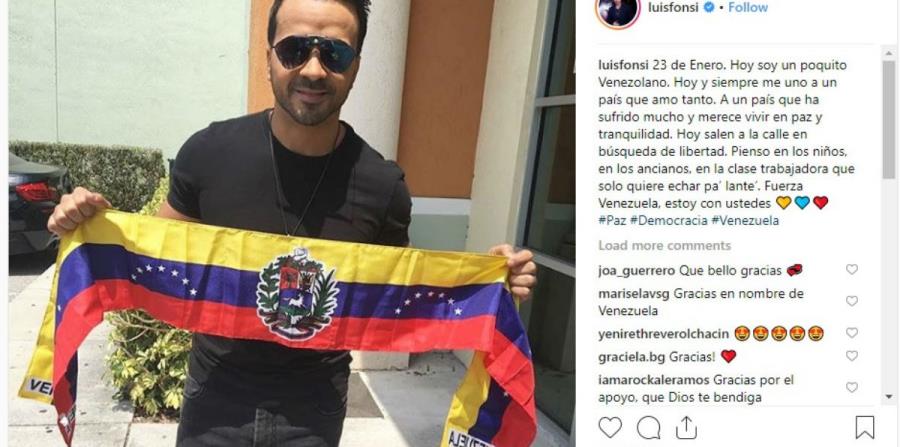 La exMiss Unvierso y actriz venezolana Alicia Machado compartió varios posts para expresar su apoyo al presidente interino. 
"Viva Venezuela. Gracias. Fuerza firme ! Estamos contigo Venezuelam @jguaido", son algunos de los mensajes que compartió la venezolana en su cuenta de Instagram.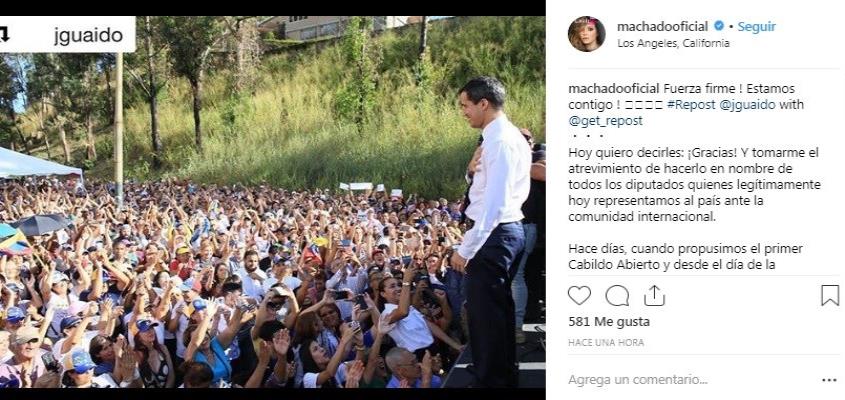 Su compatriota Nacho, quien fuera pareja musical de Chyno Miranda, posteó algunas imágenes de la marcha en Venezuela.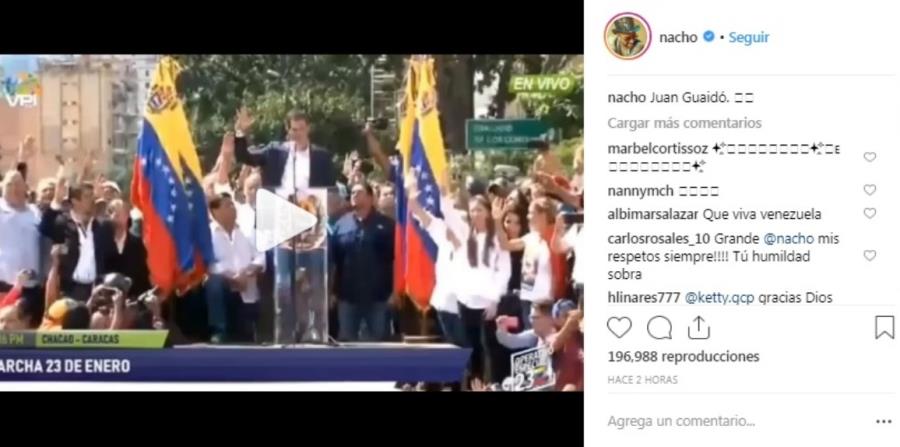 El presidente de Estados Unidos, y la Organización de Estados Americanos (OEA) reconocieron a Guaidó como presidente interino de Venezuela. 
Mientras Nicolás Maduro rompió las relaciones diplomáticas con el gobierno de Donald Trump.
Source link
Be part of our affiliated companies and receive a 20% discount.
www.onevirtualoffice.com
www.be1radio.com
www.rmcommunik.com
www.beonegroup.ca
Need Help?
Let our experienced staff help with virtual helpdesk. click for details.
Services:
– Laptop and Desktop Repair
– Virus and Malware Removal
– Computer Tune-up
– Remote Assistance
– Data Backup
– Data Recovery
– File Transfer and Sharing
– Hardware Diagnostics
– Antivirus Installation
– Software Installation
– Hardware Upgrades
– New System Setup
– Printer Troubleshooting
-Webmaster,hosting,Logo , Graphic design
-Social media Management
– Networking
– Install Windows Operating System (10, 8, 7, Vista and XP)
Business & Residential Toll Free: 1-800-432-1475 | Direct: (438)488-3296