Los corredores puetorriqueños que verán acción este domingo de madrugada (hora de Puerto Rico) en el Maratón de Berlín, tuvieron su cita para conocerse este sábado en la capital alemana, y de inmediato plantaron bandera para hacerse sentir.
Tal como habían anticipado a través de las redes y en entrevista con El Nuevo Día, corredores de distintos clubes de la isla, así como puertorriqueños de la diáspora que viajaron a Alemania desde distintas jurisdicciones de Estados Unidos, se reunieron frente a la icónica Puerta de Brandemburgo para tomarse fotos de grupo. Previo al encuentro habían confirmado sobre 50 corredores para la foto grupal.
El Maratón de Berlín comenzará con los competidores en silla de ruedas. Los corredores partirán en cuatro diferentes grupos a partir de las 9:15 de la mañana en Alemania (3:15 de la madrugada en Puerto Rico).
Entre los más de 50 puertorriqueños que se reunieron en la Puerta de Brandemburgo, hay corredores de distintos clubes de la isla como Chewi Runners, Freddy's Runners, Yogi Rodríguez Workout, HappyFit, Marginal Runners de Hatillo y los Kamikaze on the Run de Aguadilla, entre otros. También asistieron fondistas boricuas de jurisdicciones de Estados Unidos como Nueva York, Florida, San Francisco, Connecticut y Carolina del Norte.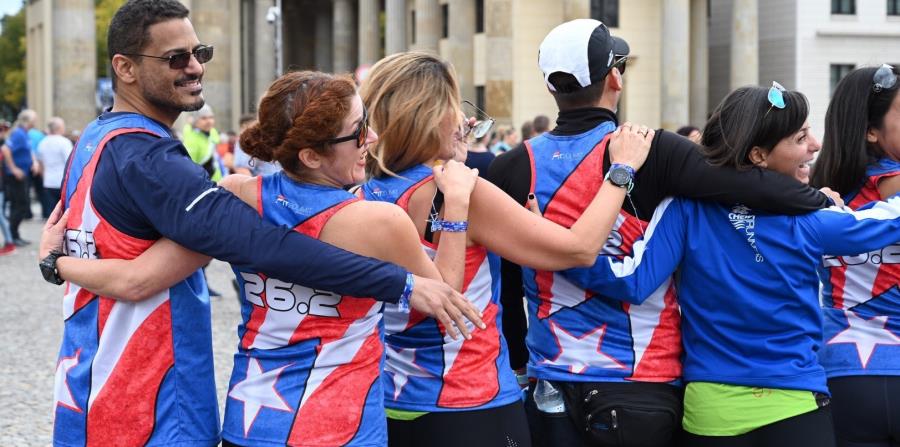 Pero el número de boricuas que correrá la prueba debe ser sustancialmente mayor. Un vistazo a la página oficial del Maratón de Berlín muestra que hay registrados 54 corredores que colocaron como lugar de residencia Puerto Rico, pero no incluye a todos los de la diáspora.
La carrera de 26.2 millas o poco más de 42 kilómetros, es una de los llamados seis grandes maratones del mundo. Además de Berlín, en esa lista están los maratones de Tokio, Londres y los tres de Estados Unidos: Boston, Chicago y Nueva York.
Source link
Be part of our affiliated companies and receive a 20% discount.
www.onevirtualoffice.com
www.be1radio.com
www.rmcommunik.com
www.beonegroup.ca
Need Help?
Let our experienced staff help with virtual helpdesk. click for details.
Services:
– Laptop and Desktop Repair
– Virus and Malware Removal
– Computer Tune-up
– Remote Assistance
– Data Backup
– Data Recovery
– File Transfer and Sharing
– Hardware Diagnostics
– Antivirus Installation
– Software Installation
– Hardware Upgrades
– New System Setup
– Printer Troubleshooting
-Webmaster,hosting,Logo , Graphic design
-Social media Management
– Networking
– Install Windows Operating System (10, 8, 7, Vista and XP)
Business & Residential Toll Free: 1-800-432-1475 | Direct: (438)488-3296